Il ritorno ai Fifties
"I Love Rock'n'Roll" (Joan Jett & The Blackhearts) – 1981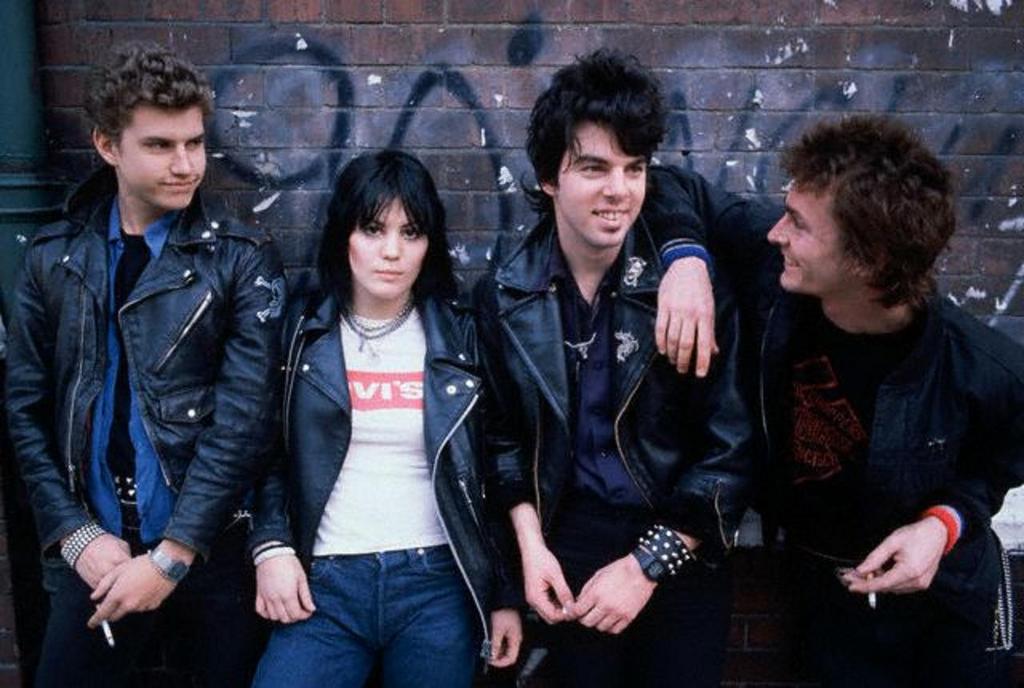 Allo stesso tempo la musica, che si muove in onde cicliche, inizia a rielaborare gli anni 50, specie dopo l'enorme successo di "American Graffiti" e di film, come "La febbre del sabato sera", che si ispirano chiaramente alla società dell'America bianca di quegli anni. Joan Jett era la cantante di una band di rock analgesico americano del tipo simile a David Cassidy, i Middle of the Road, i Foundation, ma con l'aspirazione di essere una risposta americana agli Abba. Joan Jett, che successivamente si è guadagnata il soprannome di "Nonna del punk", invece spinge per sonorità più vicine ai Deep Purple, ai Def Leppard, e poi scopre i Ramones ed i Van Halen, con cui farà due tour come support. Quando Joan Jett decide di lasciare le Runaways e di fare da sola, questo singolo, divenuto già famoso con la versione originale degli Arrows (un altro gruppo come gli Sweets, gli Showaddywaddy ed altre apparizioni di rock plastificato, le cui radici sono profondamente ancorate nella musica bianca alla Bill Haley ed alla Buddy Holly o gli Everly Brothers. Il grande successo di Joan Jett, e la sua grande operazione culturale, è quella di aver riportato il ounk induetro ai mods degli anni 50, ed aver creato così i presupposti per una deriva straordinaria dei punk che andasse ben al di là della semplice rivolta estetica, e che produrrà effetti straordinari specialmente in Germania, con i Goldenen Zitronen, gli FSK, e poi tutta la straordinaria Hamburger Schule, la scuola di Amburgo: Knar Rellöm, Tocotronic, Blumfeld, Die Sterne, Die Aeronauten, Die Kolossale Jugend, i Mutter, i Kante e decine di altre band immortali che uniscono James Dean al mito del marinaio amburghese e rivoluzionario della prima metà del 20° secolo, a Johnny Rotten ed alle sonorità di Mick Ronson, l'indimenticabile primo chitarrista di David Bowie. Questa canzone, dall'apparenza così semplice, è la chiave con cui aprire tantissime sliding doors – ed infatti Joan Jett canterà cover di famose canzoni arcaiche come "Crimson & Clover", "Love is all around" ed entrerà nel 2015 nell'Hall of Fame dei musicisti più famosi dell'ultimo secolo.
"I Love Rock'n'Roll"
I saw him dancin' there by the record machine
I knew he must a been about seventeen
The beat was goin' strong playin' my favorite song
An' I could tell it wouldn't be long till he was with me, yeah me,
An' I could tell it wouldn't be long till he was with me, yeah me, singin'
I love rock n' roll, so put another dime in the jukebox, baby
I love rock n' roll, so come an' take your time an' dance with me
He smiled so I got up and' asked for his name
That don't matter, he said, 'cause it's all the same
Said can I take you home where we can be alone
An' next we were movin' on, he was with me, yeah me
Next we were movin' on, he was with me, yeah me singin'
I love rock n' roll, so put another dime in the jukebox, baby
I love rock n' roll, so come an' take your time an' dance with me
Said can I take you home where we can be alone
Next we're movin' on he was with me, yeah me
And we'll be movin' on an' singin' that same old song
Yeah with me, singin'
I love rock n' roll, so put another dime in the jukebox, baby
I love rock n' roll, so come an' take your time an' dance with me
I love rock n' roll, so put another dime in the jukebox, baby
I love rock n' roll, so come an' take your time an' dance with me
I love rock n' roll, so put another dime in the jukebox, baby
I love rock n' roll, so come an' take your time an' dance with me
I love rock n' roll, so put another dime in the jukebox, baby
I love rock n' roll, so come an' take your time an' dance with me
I love rock n' roll, so put another dime in the jukebox, baby
I love rock n' roll, so come an' take your time an' dance with me
(Jane Hooker, Alan Merrill)