La fine del sogno americano
"Born to Run" (Bruce Springsteen & the E Street Band) – 1974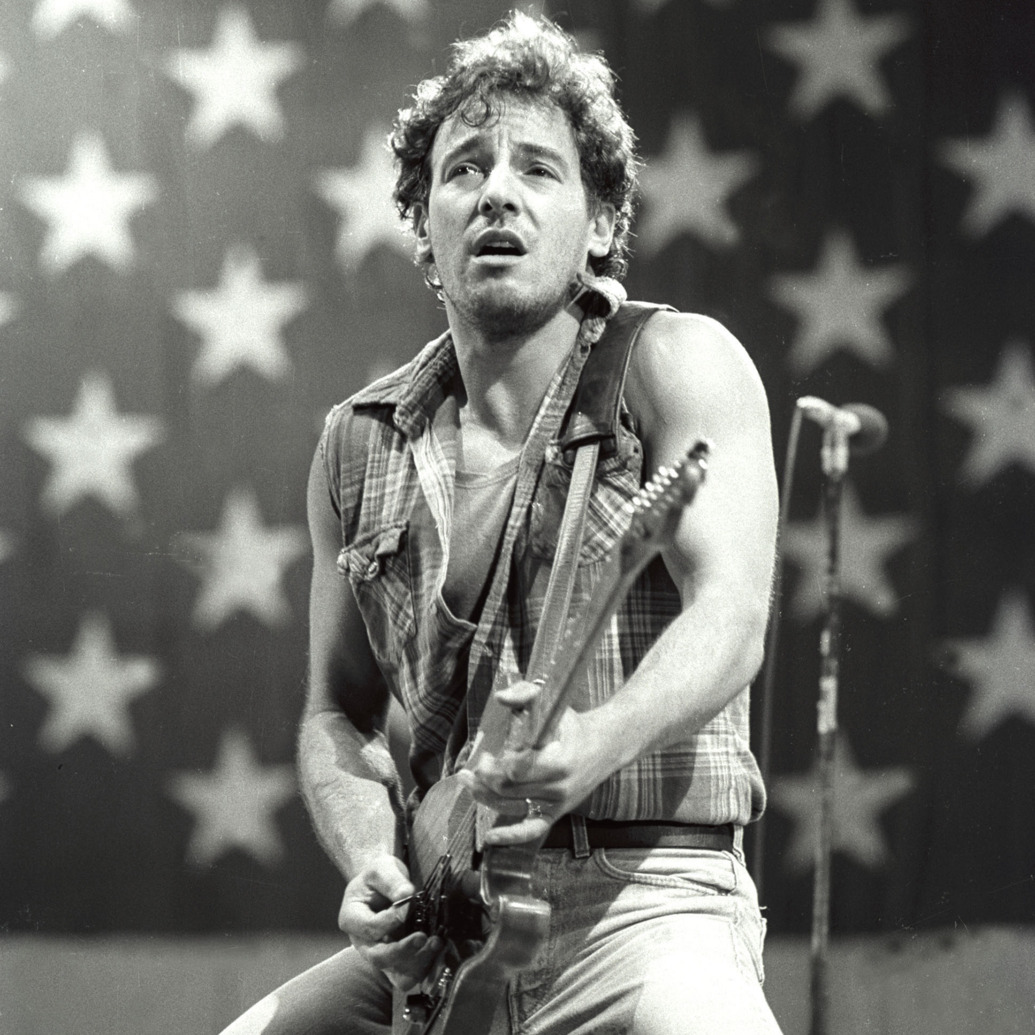 Phil Spector è stato uno dei più grandi produttori musicali d'America, avendo creato quello che lui chiama il "Wall of Sound", un suono compatto ed imponente come un muro, con cui lanciò, nei primi anni 60, i Righteous Brothers di Bill Medley, in un successo mondiale. Negli anni successivi ha portato a risultati discografici eccezionali decine e decine di artisti, intervenendo drasticamente nei dischi dei Beatles, dei Rolling Stones, Ike & Tina Turner, solo per menzionarne alcuni. Ma il suo successo maggiore è stato lanciare due simboli della musica americana della seconda metà degli anni 70, che divennero il simbolo di una musica nuova, fatta di enorme pressione sul palco e dal disco, un nuovo muro del suono applicato al punk ed al country rock: parliamo dei Ramones e di Bruce Springsteen, il cui sound caratteristico è stato appunto creato da Phil Spector nella registrazione dell'album "Born to run", che avrebbe potuto essere l'ultimo, dopo che i due dischi precedenti del Boss si erano rivelati dei flop colossali. Ma con la produzione veemente e semplice di Phil Spector i testi di Springsteen acquistano una nuova dimensione, ed i suoi concerti diventano un'esperienza di forza quasi brutale: riff semplicissimi, testi importanti costruiti sulla tradizione cara agli americani dello storytelling alla Steinbeck, Salinger, Hemingway, Caldwell. Con "Born to run" Bruce Springsteen lancia un'immagine di cantautore americano agli antipodi di Bob Dylan e Woody Guthrie: un concentrato esplosivo di rabbia e sessualità, una reazione selvaggia alla fine del sogno americano, di cui il Boss canta un necrologio appassionato e feroce. "Born in the USA", qualche anno più tardi, spiegherà il mondo di un uomo nato nella Nuova Frontiera kennedyana e rimasto oramai senza bandiera e senza veri punti di riferimento, se non nel passato e – negli anni più recenti – nella ricerca della musica dei Grandi Vecchi come Hank Williams.
"Born to Run"
In the day we sweat it out on the streets of a runaway American dream
At night we ride through the mansions of glory in suicide machines
Sprung from cages out on highway nine,
Chrome wheeled, fuel injected, and steppin' out over the line
H-Oh, Baby this town rips the bones from your back
It's a death trap, it's a suicide rap
We gotta get out while we're young
`Cause tramps like us, baby we were born to run
Yes, girl we were
Wendy let me in I wanna be your friend I want to guard your dreams and visions
Just wrap your legs 'round these velvet rims and strap your hands 'cross my engines
Together we could break this trap we'll run till we drop, baby we'll never go back
H-Oh, Will you walk with me out on the wire `cause baby I'm just a scared and lonely rider
But I gotta know how it feels
I want to know if love is wild
Babe I want to know if love is real
Oh, can you show me
Beyond the Palace hemi-powered drones scream down the boulevard
Girls comb their hair in rear view mirrors and the boys try to look so hard
The amusement park rises bold and stark kids are huddled on the beach in a mist
I wanna die with you Wendy on the street tonight in an everlasting kiss
One, two, three, four!
The highway's jammed with broken heroes on a last chance power drive
Everybody's out on the run tonight but there's no place left to hide
Together Wendy we can live with the sadness I'll love you with all the madness in my soul
H-Oh, Someday girl I don't know when we're gonna get to that place
where we really wanna go and we'll walk in the sun
But till then tramps like us, baby we were born to run
Oh honey, tramps like us, baby we were born to run
Come on with me, tramps like us, baby we were born to run
(Bruce Springsteen)